Lawn Weed Control & Prevention
How to Save My Lawn from Weeds
Do you have visions of a beautiful lawn surrounding your home without all the weeds? Have you tried everything, but your lawn is still being taken over by crabgrass, dandelions and god knows what else? Green Giant's weed control and prevention services can help!
If you're having trouble trying to rid your yard of stubborn weeds, let our friendly experts come to the rescue! Our technicians will determine the best approach for your specific grass type. We'll use safe yet effective products and proven methods to help eliminate your weed problems and make sure they stay away.
Every year we see all kinds of lawns with extreme weed problems. We know what needs to be done to wipe out weeds and make your lawn something you can be proud of. The more severe your problems, the more dramatic the change will be!
When it comes to killing and preventing weeds, there are three different categories to consider – and each has to be treated differently.
Different Types of Weeds in a Lawn
1. Broadleaf Weeds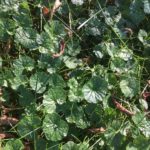 There are dozens of different types of broadleaf weeds that infest lawns in our area. A few examples include: 
Dandelion 

Clover,

Oxalis 

Ground ivy

Wild violet 
These are perennial weeds – meaning they live year round. Some are more difficult to control than others.
2. Annual Grass Weeds
The #1 lawn weed in Pennsylvania is an annual weed – crabgrass. Other annual grasses we deal with are Goosegrass, Foxtail, and Barnyard Grass. Annual plants only live for one growing season. The plants will grow from seeds in the spring, mature, and produce seeds during the growing season. In the fall, they drop their seeds, and the plant will die. The next spring, the process starts all over again.
3. Sedges
There is only one type of sedge that is considered a lawn weed in southeastern Pennsylvania – but it's a doozy! It's called Yellow Nutsedge. While it appears to be a fast-growing, oversized, yellowish-green grass, it's not actually a grass (or a broadleaf weed).
Need some help controlling weeds without hurting your grass?
Green Giant offers weed control services in Allentown and Bethlehem as well as in Reading and Lancaster.
How We Keep Weeds Out of Your Lawn
Broadleaf Weeds
These are most often controlled by a liquid weed killer while they are actively growing. This is a "foliar treatment."
The foliage (leaf) of the weed is lightly sprayed, and the herbicide is absorbed into the plant and moves down into the root system to kill the weed.
In the picture, you see oxalis, which is a very common lawn weed in Southeast Pennsylvania. It looks similar to clover, but the leaves are the shape of a heart.
Crabgrass and other Annual Grassy Weeds
Grassy weeds are not controllable with the same herbicides that kill broadleaf weeds.  And, since it is very likely that a lawn will have both dandelions and crabgrass, different treatment materials are needed at different times of the season.
The best way to control crabgrass is with two crabgrass preventer treatments, which will kill the seedling when it begins to grow. These treatments are typically done in early spring, and the other in late-spring or early summer.
Sedge
Because a sedge is biologically different from the other weed types, it needs to be treated with a specialty product that will control the nutsedge without damaging your good turf-type grass. As odd as it seems, this treatment will not kill your broadleaf weeds or your crabgrass.
The material is sprayed onto the blades of the nutsedge while it is actively growing. It's important to treat the nutsedge before its seeds fully mature and create more problems the following year, growing on top of the plant.
After being treated, it can take up to two weeks for the nutsedge to start turning brown. But once the nutsedge is sprayed, it will stop growing, making it much less unsightly.
Prevent Weeds from Returning
The weed control methods above can do a good job of getting rid of weeds but, it's also important to keep your grass healthy and thick to make it harder for weeds to grow.
Lawn fertilization is the cornerstone of a turf-management program. A well-designed fertilizer program will provide the right types of fertilizer at the right time of year and in the right amounts to help the density of your lawn.
Green Giant serves residential lawns and commercial properties across southeastern Pennsylvania. So that we can best assist you, please indicate what type of property you have when you request an estimate.